The last-mile delivery industry and related transportation solutions have received a major boost in recent years. Businesses and consumers have appreciated the important role of electric transport for sustainable delivery. But innovators continue to look for ways to optimize last-mile delivery by offering more affordable and efficient solutions to improve service. CYCLE is one of the leaders in the delivery industry, pushing it forward with its exceptional products and services. This year, the merits and achievements of this company were recognized by the World Future Awards, and Cycle was recognized as the winner in the category of Startups.
World Future Awards is a global award selecting, recognizing, celebrating, and promoting the best products, software, and services that will transform the global economy and define the landscape of the future. The organization researches inventions across all categories, including technology, beauty, health care, food, home, and entertainment, that are making the world better, smarter or even a bit more fun. In full compliance with the World Future Awards criteria, CYCLE provides products and services that are beneficial to the quick commerce sector and contribute to the development of a prosperous and emission-free society of the future, where necessary goods will be delivered in the fastest and most efficient way.
Based in Berlin, CYCLE has an ambitious goal to change the last mile delivery system, making it more eco-friendly, affordable, and convenient for everyone. CYCLE's solution is that it provides companies and couriers with a subscription-based full-mobility-service. This offering includes quality and high-tech electric bikes, regular maintenance, and software for a user-friendly experience. CYCLE partners enjoy a well-functioning fleet of e-bikes and can focus on their business.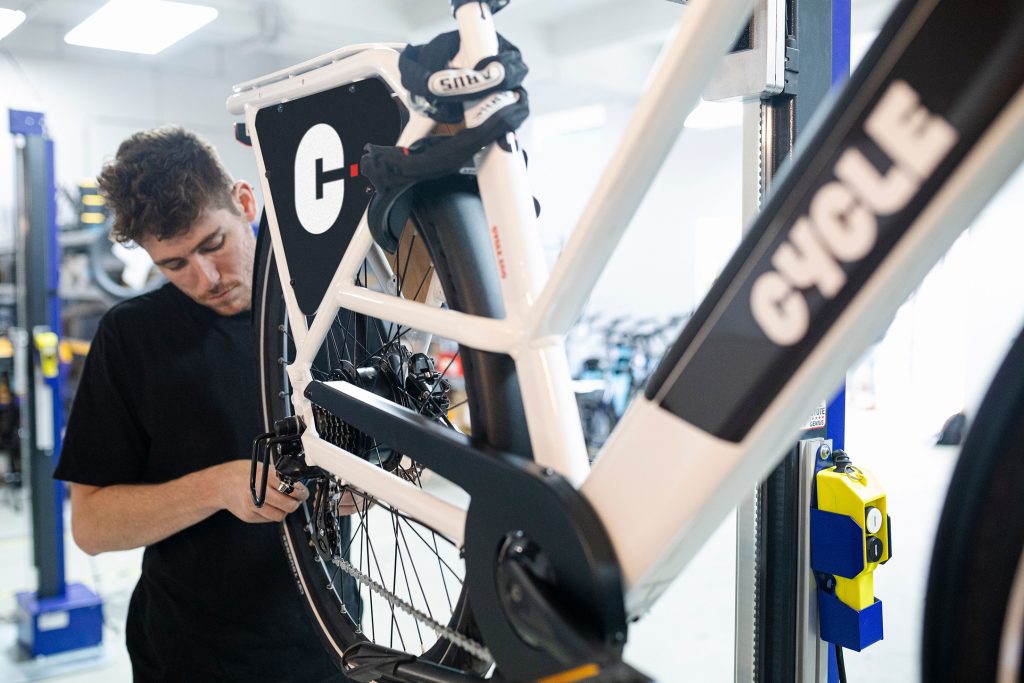 Today, major brands and individual couriers across Europe use CYCLE for convenient and fast last-mile delivery. But the company has big ambitions to revolutionize the industry through innovation, and its plans go far beyond the goals it has achieved. CYCLE aims to make the transition from internal combustion engine transport to electric transport as easy and affordable as possible. By offering a full range of last-mile delivery services on a monthly subscription basis, the company is creating a profitable environment for its customers to prefer eco-friendly and convenient electric vehicles to conventional internal combustion engine transport.