By Miles is a 'pay-per-mile' insurance provider, based in the UK. This innovative company, established in 2016, has revolutionized the insurance industry, by making driving fairer for those that drive less. By using new technologies and focusing on client's needs in today's uber-modern world, By Miles have become leaders in the industry, setting an example for the rest. In recognition for the outstanding work that this relevant company has achieved, The World Future Awards named By Miles winners in the category of Financial Service, for Neo Insurance.
World Future Awards winners are determined through rigorous research based on categories and regions. Winners of the WFA are forward-thinking industry leaders who are shaping the world of tomorrow and changing people's lives by innovating and pioneering solutions in various fields today. They are highly-specialized start-ups of all sizes.
The way the company works is by providing a tracker that plugs into the car to log miles driven, or, alternatively, uses built-in telematics on newer vehicles to track distance. The company offers extra services such as vehicle tracking, troubleshooting, accident detection, and a 24-hour claims line. As of January 2021, By Miles served more than 25,000 customers. The company entered the market in Italy in March 2022, in line with their plans to expand their footprint further throughout Europe by 2023.
In January 2021, By Miles announced the commercialization of its internally developed usage-based insurance (UBI) platform 'By Bits.' The new platform would be offered through a software-as-a-service (SaaS) model. By Bits can be used by insurers that want to develop their own UBI products, and By Miles claims that insurers using its platform can launch new UBI products in under 12 weeks. The platform integrates with existing insurer systems and includes features such as providing real-time data on car usage, estimating potential savings, and enabling tailored customer communications.
Neo Insurance, currently in its early product stage, refers to a turnkey solutions, fully digitized insurance product and service provided entirely through digital channels. These new insurance models have become increasingly in demand, and use new technologies, offering a fairer kind of car insurance for lower mileage drivers. The new models focus more on each individual client's driving patterns, and also allow them to process claims much faster. The ultimate goal of Neo Insurance is to move away from traditional insurance, where a 'one-size-fits-all' principle has been used in the industry throughout history.
Traditional insurers have not been able to provide adequate coverage for non-conventional industries, such as ridesharing, and this has allowed for new opportunities for neo insurers.
By Miles joined hands with Ford in July 2021, allowing the company to provide usage-based auto insurance to Ford customers. By Miles will directly use Ford's built-in connected vehicle systems without the need for additional telematics devices. This makes By Miles the first insurer in the UK to use Ford's vehicle data to provide usage-based insurance.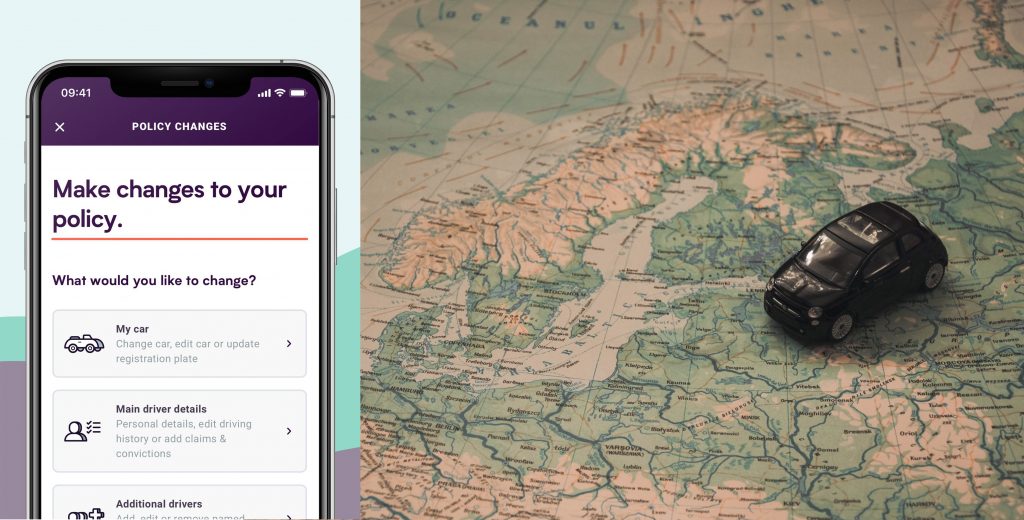 By Miles was voted the UK's best car insurance provider & best insurance app at the Insurance Choice Awards 2020 and 2019. Their people are at the heart of what drives their business, and so, it's not only their mission to make driving fairer but to be a fairer kind of employer too. They start with their virtues, which are decided on as a whole company. The company's virtues include respect, fairness, growth, efficiency, and ambition, and they're never afraid to challenge the status quo if it will help them make things better.
For more information on this ground-breaking company, visit https://www.bymiles.co.uk/