While recognizing the greatness of the human mind, it is impossible to deny the limitations of our physical capabilities when it comes to dealing with big data or the visual monitoring of vast spaces. Advances in technology have made it possible to overcome these limitations, and drones have become one of the most effective tools for efficiently performing data collection and monitoring automation tasks in various fields. The Dronehub team of enthusiasts has created an innovative solution to maximize the effectiveness of drones using artificial intelligence. This unique product was recognized by the World Future Awards research team and was named the winner in the category of Best Drone Automated Monitoring Solutions.
World Future Awards is a global award selecting, recognizing, celebrating, and promoting the best products, software, and services that will transform the global economy and define the landscape of the future. The organization researches inventions across all categories, including technology, beauty, health care, food, home, and entertainment, that are making the world better, smarter or even a bit more fun.

Dronehub offers products that expand the horizons of drone applications in various fields of human activity. The company introduces innovative solutions that significantly simplify labor-intensive tasks and open up new prospects for the effective use of drones in the foreseeable future.

Dronehub is the leader in comprehensive Drone-in-a-box solutions in Europe. The company's product includes drones, drone infrastructure, and software based on artificial intelligence. The innovative hub ensures the complete autonomy of the drone thanks to a unique docking station that automatically replaces the battery in the drone. The Dronehub solution also takes on the tasks of ensuring the drone takes off and lands, charges its battery, supports climate control to maintain optimal battery health, and protects the drone from theft.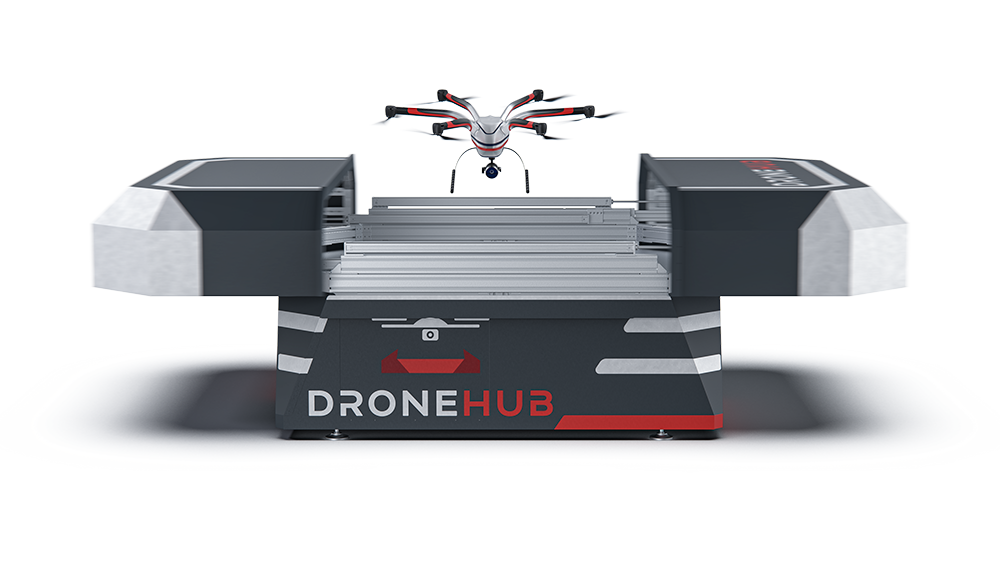 The outstanding technical features of Dronehub products allow drones to be used remotely 24/7 or run on demand, providing full automation of drone services. Such systems can be used for monitoring, inspection, and measurement at industrial sites, as well as in public safety and security services. The technologies used by Dronehub make it possible to speed up monitoring and data analysis in companies with large territories and developed infrastructure by 100 times. Artificial Intelligence super-efficiently processes large amounts of data from the drone and generates a detailed report. The main areas of application of Dronehub solutions are oil and gas, energy market, railway, security, and precision agriculture.