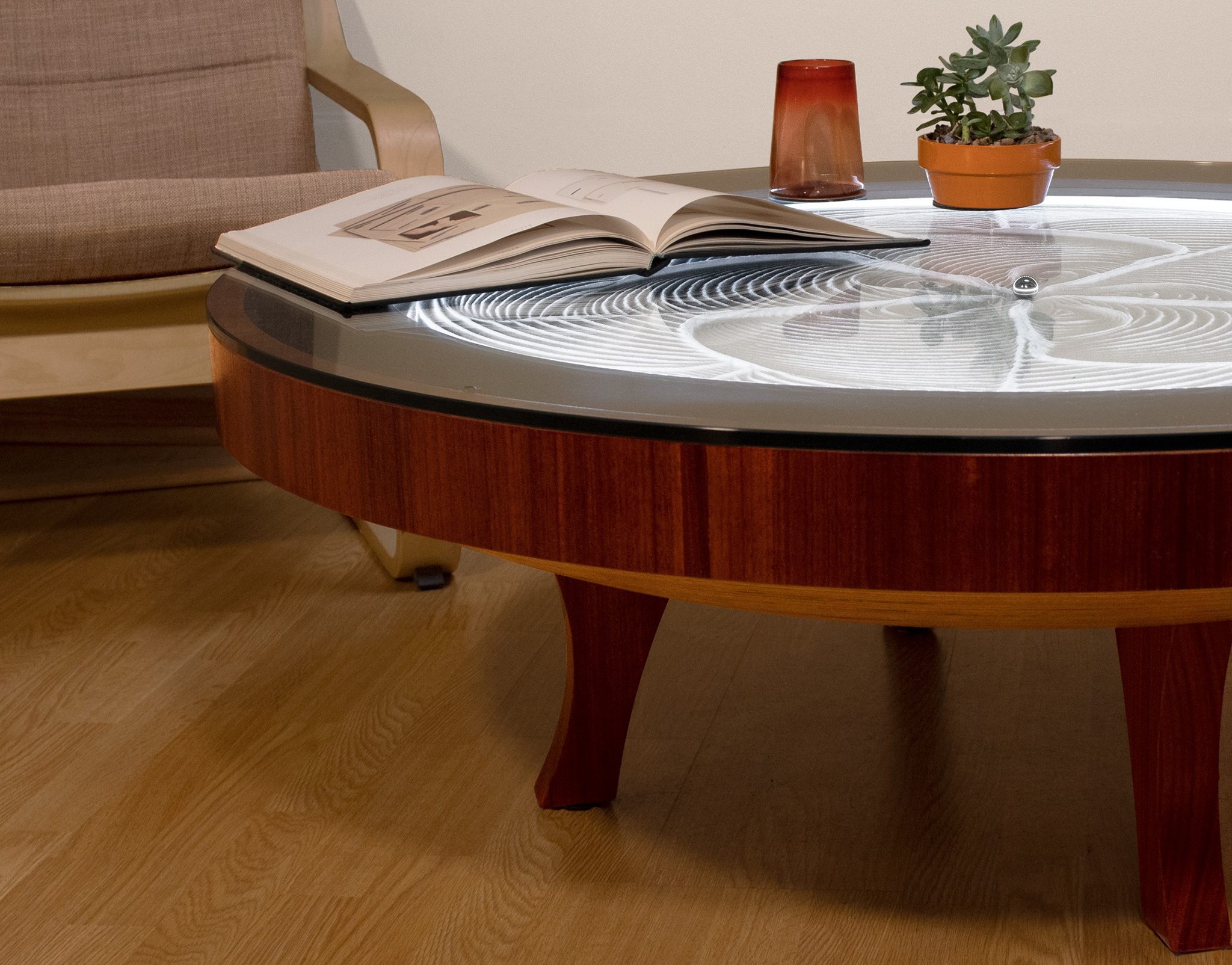 Sisyphus Kinetic Table – Technological Art Winning the World Future Awards
Art rarely becomes a natural part of everyday life. Great paintings occupy a place of honor on walls, sculptures remain silent on their pedestals, and timeless music delights the ear with its invisible beauty. But what if a work of art becomes a functional part of your interior, bringing a unique, meditative experience to your daily life? Sisyphus, the Kinetic Art Table, has combined art, technology, and design to bring peace and relaxation to your inner and outer space. This masterpiece of tradition and innovation was recognized as this year's winner of World Future Awards in the category of Best Kinetic Table.
World Future Awards is a global award selecting, recognizing, celebrating, and promoting the best products, software, and services that will transform the global economy and define the landscape of the future. The organization researches inventions across all categories, including technology, beauty, health care, food, home, and entertainment, that are making the world better, smarter or even a bit more fun.
The creators of the Sisyphus Kinetic Table have harnessed advanced technology and creativity to fill your home with the enchanting and hypnotizing ancient aesthetic of the Zen garden. An age-old meditative tradition fused with the latest in science and technology, allowing the WFA Expert Board to appreciate the work and achievements of the Sisyphus team.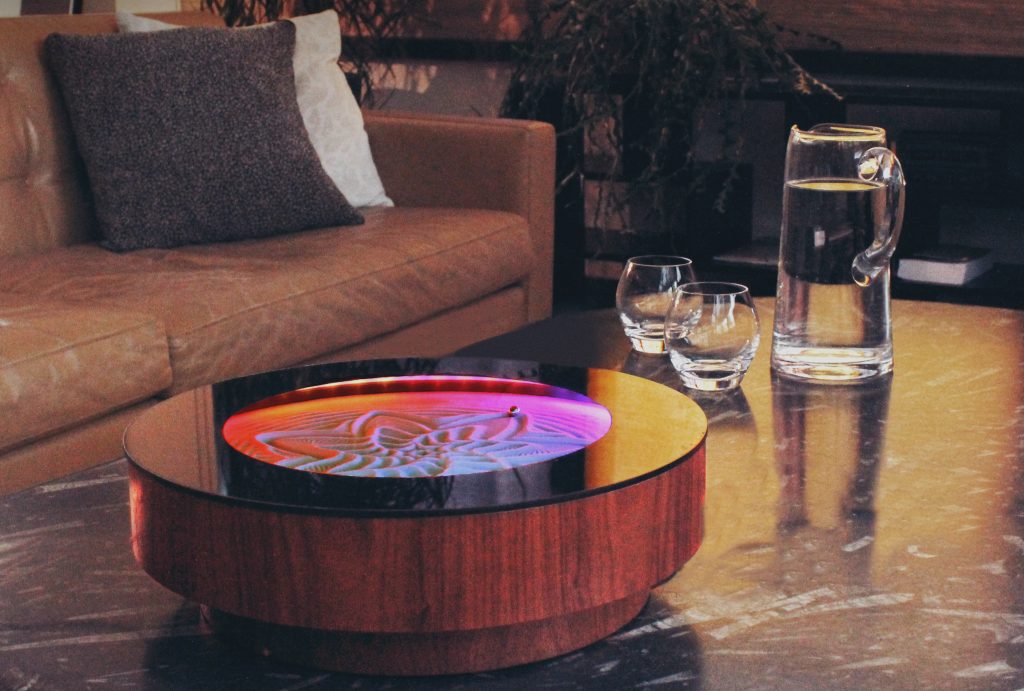 Sisyphus is a functional handcrafted kinetic table with a glass top, under which there is a thin layer of sand with a steel ball. The two-motor Sisbot robot installed under the table moves a magnet that pulls the ball along the sand. Moving through the sand along a preset trajectory, the ball «draws» mesmerizing patterns, drawings, or inscriptions. You can control the table with a mobile app or via a web browser by connecting to Sisyphus via WiFi. So you can select ready-made trajectories with the mobile app or add new paths you have made yourself.
Several table options are available in materials, lighting, and sizes. The base of the table can be made of metal or wood. Mostly RGBW lighting is used, but Natural White and Warm White options are also available.