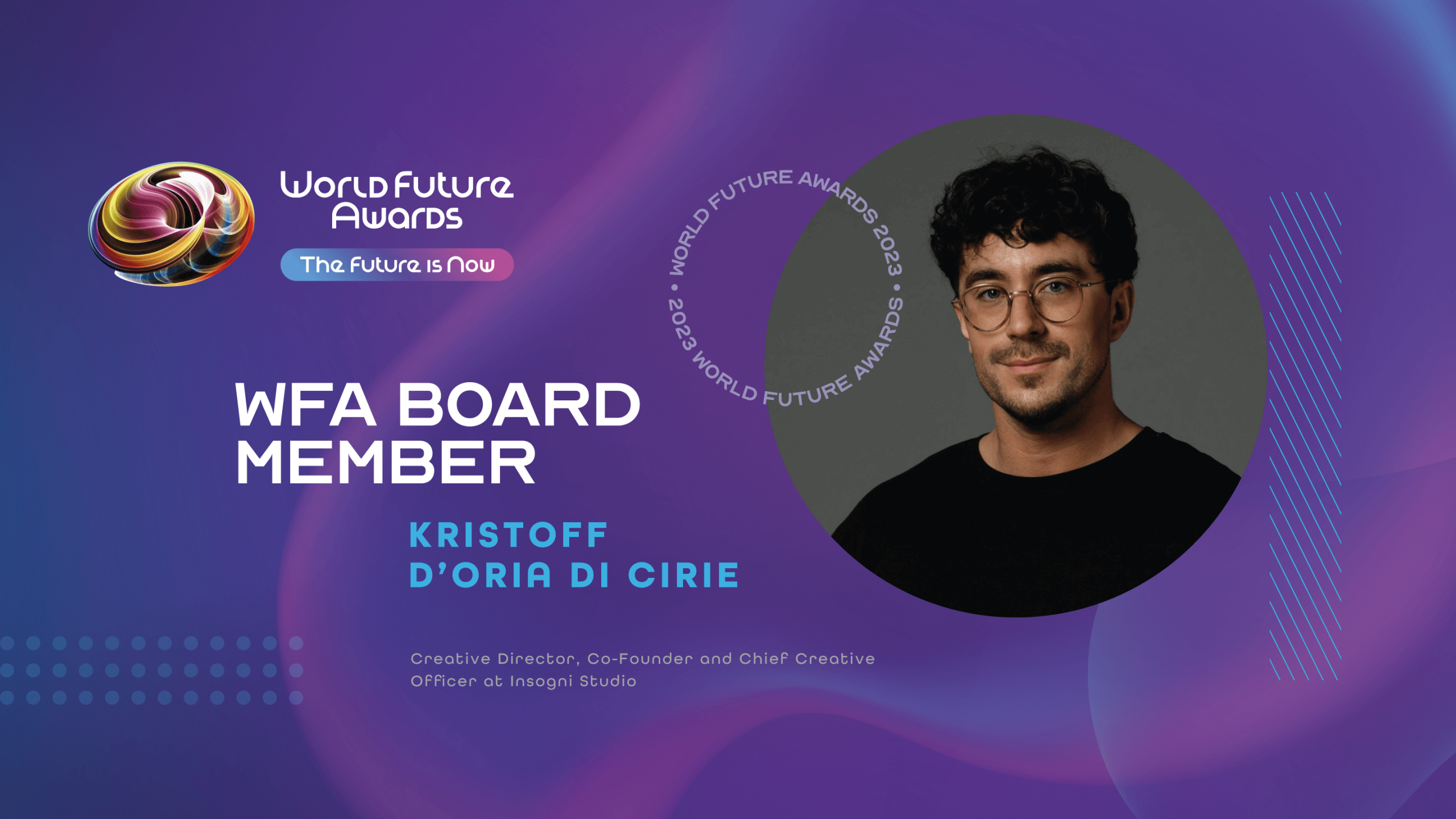 Kristoff D'oria di Cirie, Creative Director, Co-Founder, and Chief Creative Officer at Insogni Studio
For more than 10 years, Kristoff D'oria di Cirie has been actively developing his expertise in brand strategy, immersive design, and experiential design sectors. Kristoff's extensive expertise and creative approach allow him to create impressive spaces that reflect the history and identity of brands. The projects realized under his guidance evoke vivid emotions and positive impressions in the audience, resulting in increased business results. Commercial interiors by Kristoff D'oria di Cirie deliver lasting brand experiences that not only engage audiences but also drive significant sales growth.
With his extensive experience and commitment, Kristoff makes a significant contribution to the selection of the most meaningful and relevant products and services provided by the World Future Awards nominees.