Building Advanced Network Access Solutions with Banyan Security
Building Advanced Network Access Solutions with Banyan Security
The world is rapidly developing and changing, and information technology processes are a vivid reflection of these changes. More recently, we have had the opportunity to witness the dramatic increase in the relevance of remote work, when it became the standard for the mass of employees in large enterprises rather than individual freelancers. The new reality has challenged businesses to find new approaches to providing secure and seamless access to highly distributed corporate resources for employees from their home offices. That's where Banyan Security steps onto the scene, offering an innovative approach to remote access in the new environment. Its visionary Zero Trust Network Access solution brought enterprise security to a new level and was recognized by the World Future Awards as a winner in the category of Next-Gen Cybersecurity.
Banyan Security is the leading provider of Zero Trust Network Access, an innovative platform for hybrid and multi-cloud environments. Founded in 2015, the company has specialized in solutions for easy, fast, and secure access to complex multi-cloud infrastructure and applications without the use of virtual private networks (VPNs) since its inception. Changes in the use of networks, primarily related to COVID and the increasing number of remote employees, have shown that VPNs are not convenient or secure enough for large numbers of people to work in the cloud.
Practice has shown that in the new operating environment, the best way to provide secure access to IT infrastructure is Zero Trust Network Access solutions, a sector in which Banyan Security has consistently demonstrated leadership and innovation. ZTNA solutions have become a flawless alternative to VPNs for businesses of all sizes. Point-to-point control of authentication policies is ensured through close integration with identity access management and endpoint management software. Banyan Security technology avoids unnecessary routing in data transmission, thereby providing additional data protection.
Zero Trust Remote Access features include user-friendly user-to-application segmentation, providing password-free, one-click access to complex information infrastructure and applications. The platform performs real-time risk and security assessments in hybrid, SaaS, and multi-cloud environments.
Banyan Security has offered the market an efficient, advanced solution that allows you to deploy a platform with three core features in minutes, namely TrustScore, Cloud Command Center, and Distributed Access Tier. TrustScore is an innovative concept from the Banyan Security team that has solved key trust establishment issues for secure access.
The IT structure of the modern enterprise is a complex system that is constantly being accessed not only by employees in offices but also by freelancers working from home and public places, contractors, suppliers, as well as various applications and microservices. In addition, widely dispersed systems do not operate within unified data centers but are distributed in different clouds and have different architectures.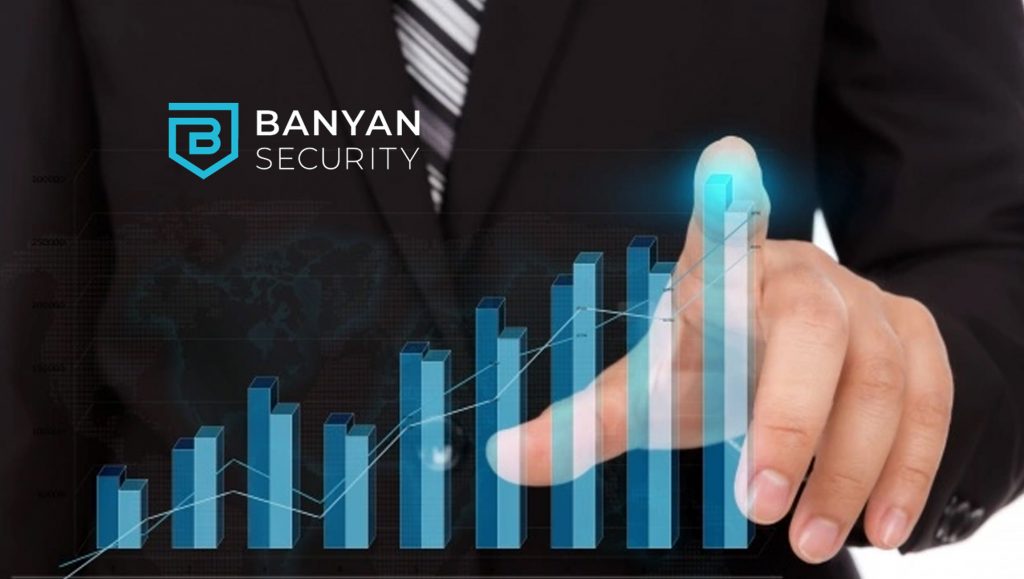 This has led to a proliferation of problems such as an overabundance of security tools, overloaded administrators, the need to build multiple roles and policies, and numerous access-related data breaches. TrustScore solves these problems by making access decisions based on an assessment of the level of trust in the user, device, or application. Just as a bank determines the trustworthiness of a customer for issuing credit, TrustScore determines the trustworthiness of a user, device, or application in real-time based on a myriad of factors. Access policies also depend on the level of confidentiality of the information to which the request is addressed. As a result of the combined analysis of these factors, the platform decides whether to grant access on a case-by-case basis.

Banyan Security's feature-rich platform provides a simple and convenient user experience while preserving enterprise infrastructure performance. The company's customers are already appreciating the benefits that this solution has brought them. There is every reason to believe that Zero Trust Network Access solutions will become one of the main network security trends in the near future, and Banyan Security will strengthen its leadership position among the best providers of cybersecurity products.